FFD 2019
Chan Sterling
Chan Sterling (Carson Devereaux) is excited to bring over a decade of Orlando Theatre experience to this production. He was recently featured in Joseph Reed Hayes' Destination Moon at the legendary Timucua White House and is often seen at fan conventions around the country.
Megan Markham
Megan Markham (Piper Bailey Franklin) is an Orlando based actor who is thrilled to be rewriting and restaging Fictional First Dates with her collaborator Mallory Vance and this incredible cast and crew. She was recently The Aristocrat in The War at Creative City Project, The Collaborator in Patron's Pick for Murder at Orlando Fringe, and The Writer in Fan Fiction Theater. Megan hopes she can bring Piper to life even though it breaks her trend of "The" roles we had going there. Barista 1 loves y'all!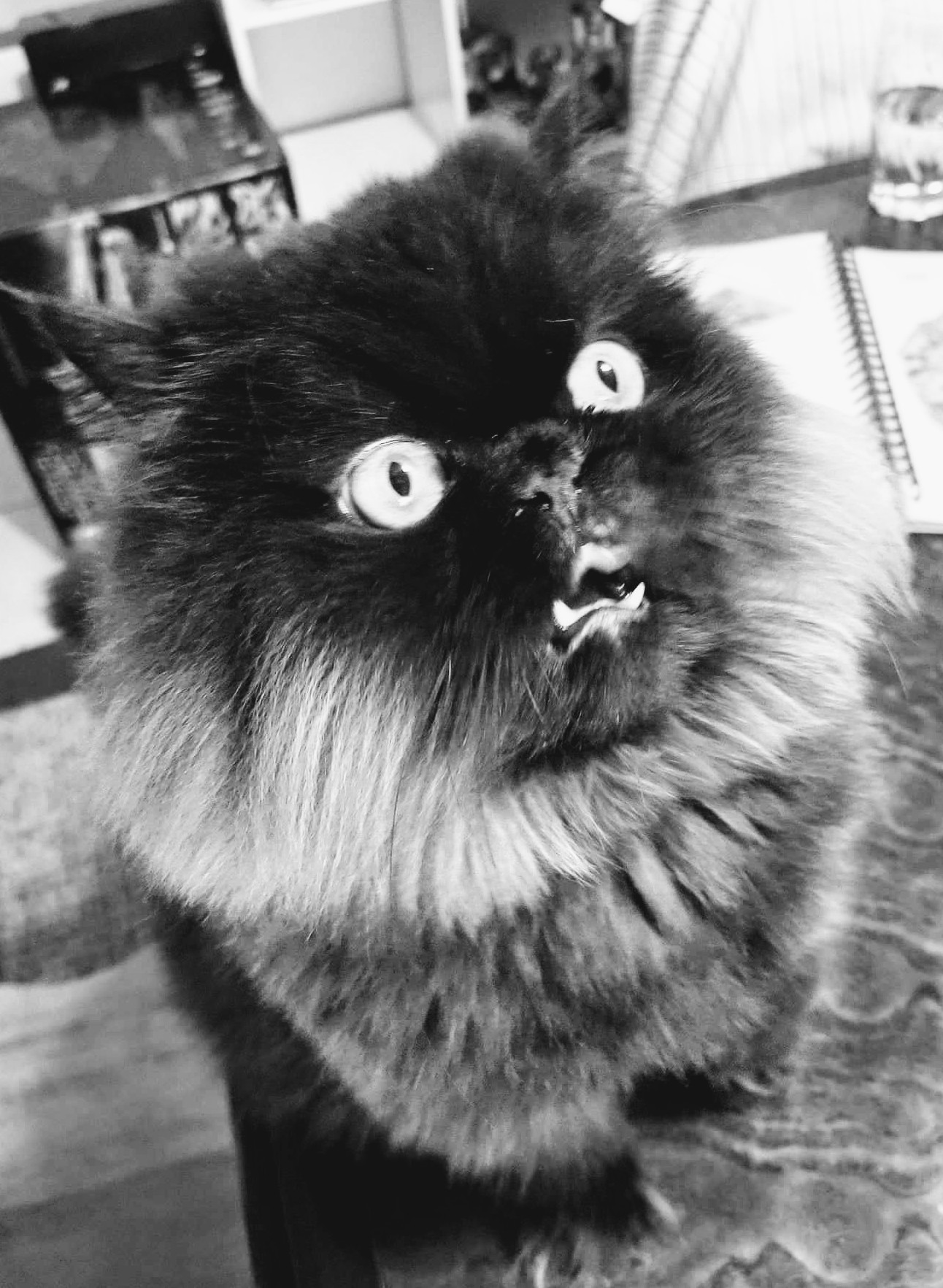 Vex
Vex (Jules) has a last name and it is in the cast list but she is like Madonna so she is just VEX. She recently played Draco Malfoy in Fan Fiction Theater with Phoenix Tears Productions at CONjuration.
Christopher Adsit
Christopher Adsit (Tanner) is excited to be performing with this cast. He was a little less excited to change roles halfway through production but he is feeling incredible about the opportunity to be the sassy and caring Tanner.
Jeremiah Gibbons
Jeremiah Gibbons (Leo) was excited to have the tea spilling Leo written just for him in this restaging of Fictional First Dates. You may also have seen him last year at Orlando Fringe in his original musical, Moth.
Skylar Keck
Skylar Keck (Tyrion) recently moved to Orlando and has been busy with shows ever since. He recently was in what cast mates refer to as "that ice show" Be More Chill and what he once called a "spooky drunk murder mystery" The Mystery of Edwin Drood. While Phoenix Tears Productions worried a little about offending Skylar by writing in the character of Tyrion for him, Skylar does not mind barbs at his size and was elated to join the cast.
Kathy Romero
Kathy Romero (Avatar Korra) was a natural fit for Korra based purely on her ability to do the fiercest bending stances. Seriously, just yell an element at her and see her incredible skill. Well maybe don't yell until after the show.
Melissa Riggins
Melissa Riggins (Luna/Supergirl/ASM) in addition to being a wonderful Luna Lovegood, as she was originally casted, Melissa has taken additional responsibility with grace that only a true fashionista hipster goddess can have. She is not only the badass Supergirl but also our Assistant Stage Manager and performed in March's Ten Minute Tuesdays event.
Leanna Bailey
Leanna Bailey (Daphne) is a woman of many talents. These include incredible costume finding, dying, and assembling as well as creating everything from effects makeup looks to David Bowie inspired realness. You may have seen her as Todd in The Death Day Players 2018 season or Luna Lovegood in Fan Fiction Theater.
Kayla Lusk
Kayla Lusk (Eirtae) originally accepted the role of Eirtae even though she did not know who the heck that was. Excited by the fact that the character's unknown status turned out to be the point, she bought a shirt which ended up making her a literal traffic cone. Days later, here we are with a beautiful costume for opening night.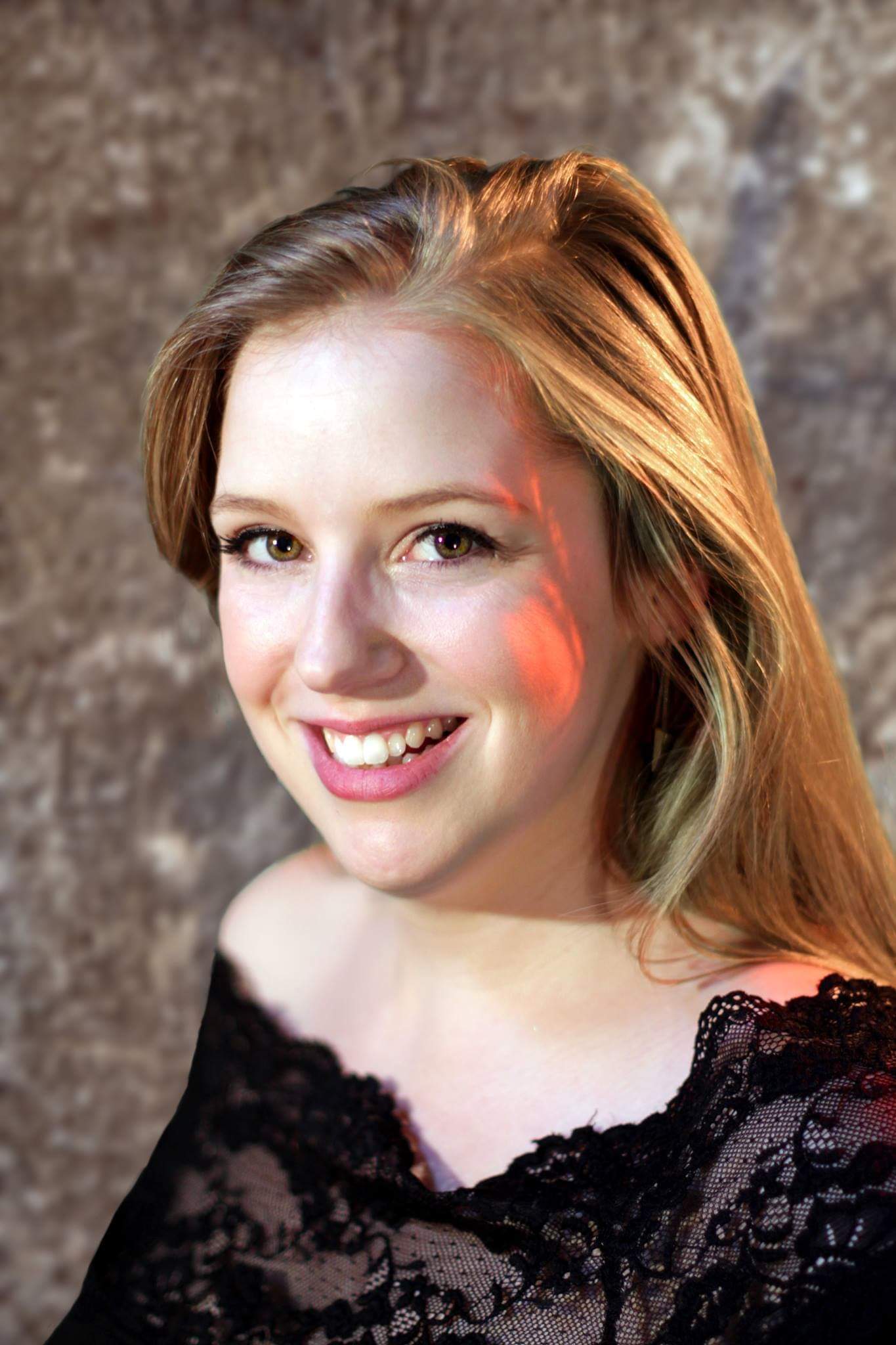 Madison Payne
Madison Payne (Bella Swan/Jean Grey) is the Queen of quick changes in this show. She also has a lot of experience being a superhero having been Captain Marvel & The Hulk and that's just in the last 30 days. She's excited to work with Phoenix Tears for the first time, she'll let you know if she wants to do it again after the show
Olivia Roman
Olivia Roman (Faith) is an Orlando based actress with a heart of gold. She is currently working odd acting jobs all over the state and living the dream. Her current highlights have been working with PattyCake Productions on their short online films.
Jossette McCausland
Jossette McCausland (Faith) is excited to be joining the cast in their second weekend as Faith. You may have seen her recently as Wednesday Adams or in various PRT shows. She really gets around Orlando theater scene so if she looks familiar odds are you've seen this talented lady before.
Patrick Keating
Patrick Keating (Captain Jack Harkness) is an actor, voice actor, and self proclaimed comedian who is thrilled to be in yet another show with Phoenix Tears; this time as dashing time traveler Jack Harkness. His recent credits include Harry Potter in Fan Fiction Theater.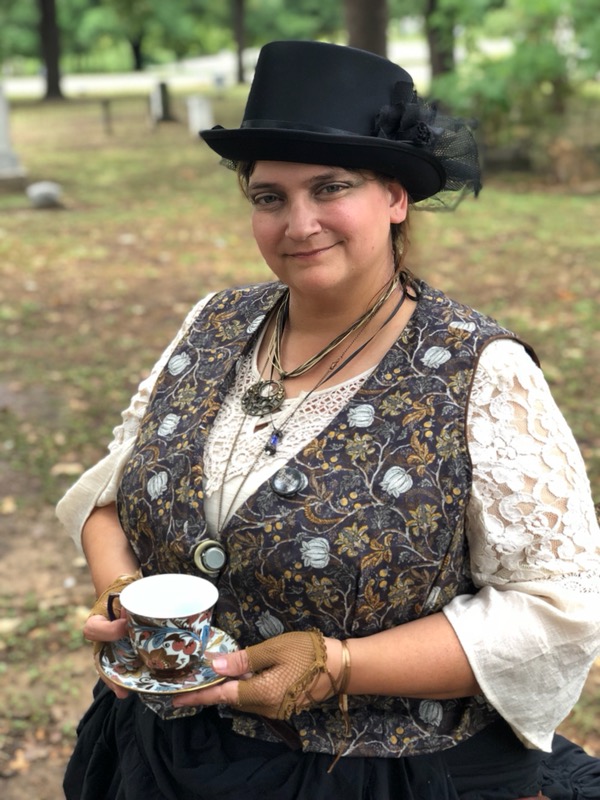 Ginger Potter
Ginger Potter (Stage Manager) has been working with Mallory on what would become Phoenix Tears since 2009. She is excited to get to run tech for the show and put on a musical for what feels like the first time in forever. She is also the writer of Death Day Murder Mysteries with fellow board member Mary Hosford.
Amanda Simmons
Amanda Simmons (Audio Designer) spends her time as a technician at The Orlando REP and is currently designing Gypsy at the Wayne Densch Theater in Sanford. She is the current Turpin Garage Theater Master Electrician and does the incredible audio work for Phoenix Tears' Immersive Audio Dramas like Stardust (Fringe 2017) and The War (Creative City 2018). When she isn't doing theater she is snuggling her anxious cat or her equally anxious girlfriend.
Sarah Maher
Sarah Maher (Graphic Designer) made Cafe Nirvana come to life with the incredible logo, poster, and menu design. She is an expert in getting feedback and changing things quickly even when the notes she is given make no sense and are annoying. Her endless patience and passion are why she is beloved by all.
Mallory Vance
Mallory Vance (Writer/Director) wrote this show with the help of Chan and Meg as well as a ton of ramen, very little sleep, and her extensive knowledge of pop culture. She is excited to be working with so many new people on this project and it has been a true pleasure to get to know each and every person who has come to a rehearsal for the show.